"Lauren taught me maths from grade 10 till the end of my matric year. I always felt as if she equipped me with the tools to do well and she was extremely giving with her time and effort to ensure I felt confident within myself. I still use her learning techniques in university!" – Morgan Edelstein
"Ms Friedman is the best maths teacher I have had throughout my schooling career. Her love, dedication and support she shows towards her students is unparalleled. Maths is my favourite subject because I know that when I'm in the classroom I'm encouraged to do the best I can and that, even if I struggle, I have a mother figure to help me through the section." – Chistan Karam
"Ms. Friedman, you were inarguably the best thing to happen to me in my grade 10 year when I had you as my maths teacher. Your classes were always so freeing of the typical stresses that come with maths and for the first time in my life I looked forward to maths when I had you as my teacher.
Your heart for your students and our wellbeing is so unique and I am so grateful that I was able to experience it. Your heart grew me as a person and you taught me so many valuable lessons about commitment, enjoying life and taking care of myself even when under pressure. You have given me so many incredible memories from our lovely chats during early morning running to calming me down and walking me through geometry rules one more time before a test.
You put in an insane amount of effort to simplify maths as much as possible for us. It is this unbelievably unique ability of yours to present concepts so simply to us that got me a distinction last year. I will forever be indebted to you for the relationship you forged with us and for making maths something that I loved learning… I never thought that was possible.
Thank you for teaching me how to conquer this subject while still enjoying the beautiful experiences of high school. You are one of a kind, ma'am. Love you lots" – David Kariuki
"Lauren Friedman is the most incredible maths teacher! Her ability to teach maths is absolutely exceptional. She always puts 100% effort into all her lessons making them extremely enjoyable. Lauren has a passion for the subject. She is always committed and dedicated to her students. Lauren has given me the platform to excel at maths, each day I understand more and more. Even now with online learning Lauren has stepped up to the challenge with exciting and innovative ways of keeping us focused online" – Yakira Bregman.
Yakira Bregman
"I've been a student of Mrs. Friedman for at least 3 years, during which she has always found time to help me truly understand the work and not just answer the questions. She creates such a fun learning environment that I look forward to Maths, yet she still manages to maintain control of the classroom and ensure productivity. Speaking as a person who needs to move around to focus, she accommodates students who learn in all different manners. She is a teacher who truly cares about her students, both academically and on a personal level – I know if I ever had any problems I could always ask her for help. Mrs. Friedman doesn't treat each class as just a part of her job but rather forms a unique bond with each individual learner and I feel that this plays a huge role in her success as a Maths teacher. Her knowledge and experience in the Maths field is evident in her specific tips and tricks that helped me avoid losing marks to silly or common mistakes. Even as the difficulty of the work increased, she was pivotal in ensuring I was still able to achieve the results I wanted"- Sarah Espinoza.
"Lauren is an amazing teacher. She has excellent teaching methods and always makes sure her students understand concepts fully by providing easily understandable explanations. With Lauren as my teacher, I was always confident that I would be well prepared for every aspect of my maths exams." – Alon Gaddie
"I was a student of Lauren Friedman's for 4 years. Lauren is a very dedicated and committed maths teacher who believes in her students ability and always encourages them to reach their full potential. Her approach is very methodical and systematic and she always demonstrates a detailed understanding of her subject.
Lauren always makes her lessons informative and engaging and is relatable to her students. Lauren has a passion for maths and it is evident in her lessons and the results her students achieve." – samara Rubinstein
"Throughout my school career, I have never found maths particularly easy. After my first grade 8 test, I decided I did not like maths and it was not my strength. I found myself going into every test and doubting my ability. In Grade 11 I got Mrs Friedman as a teacher and from that day on my belief in myself started growing exponentially. She made me realize that doubting myself was counter productive. Mrs Friedman taught us not to overcomplicate everything and to trust in her and her process. She was always available after school as well as after hours when I needed. This indicates her complete and unwavering devotion to her pupils. Mrs Friedman created a fun and productive environment for every lesson. Mrs Friedman assured me that I had the ability to do well and just needed to persevere and continue to put in the effort needed. I am forever grateful for having Mrs Friedman as a teacher" – Sabrina Boscia
"Ms Friedman has not only been my math teacher for four years but she has also been a role-model and support structure in trying times. She has mastered the ability to create firm, professional teacher-student relationships while maintaining a fun environment in the classroom. During the struggles of online learning, Ms Friedman was one of the few teachers that adapted to the needed requirements with such short notice. Her commitment to her students stretches from her investment in a SmartBoard — so that we had a clear vision of written sums while seated behind laptop screens — to the surprise of a Freezochino as a reward for my constant efforts in calculus. I am very grateful to have had such a dedicated teacher to guide me through High School, maximize my marks in Mathematics and, most of all, teach me important life lessons." – Tayla Alexander
"Mrs Friedman is an exceptionally hardworking teacher. Her kind and caring nature allowed me to re-ignite my love for Mathematics. Through many tough hours and her guidance I was able to go from a 60% average to a Distinction in my Grade 10 Year. I am eternally grateful for her help over the years as well as her mentorship." – Talha Niazi
"Lauren has taught me for 3 years, she is the most amazing maths teacher I've ever had. She doesn't teach like any other teacher I've been taught by and her methods always work. She manages to connect with every student and brings the best out of them. I know I would not achieve my marks with out her help. She is very approachable and always great to be around. It's an honour and privilege to have a teacher like lauren." – Kiara Druyan
"Ms Friedman is an amazing maths teacher who thoroughly understands how to encourage understanding in students of various academic capacities. She is able to help pupils successfully navigate examination preparation" – Gemma Muller
"I am so lucky to have had Lauren Friedman as my Maths teacher for the last three years. She is exceptional at breaking down the most confusing mathematical concepts so that they can be understood by any student. For every section she provides you with precise, step-by-step methods so that you never feel flustered or daunted by a difficult Maths problem. I really appreciate her straightforward, direct approach to teaching and the genuine concern she has for each of her students. Anyone would be fortunate to be taught by her." – Anna Buckland
"After struggling with Maths throughout high school, Ms Friedman was my light at the end of the tunnel. Along with her phenomenal teaching methods, her love for not only maths but for her students is what got me my marks that I wanted. Couldn't have asked for a better Maths teacher."- Aaliya Motala
"I have been taught by Ms. Friedman for three years now. In that time, and under Ms. Friedman's consistent solicitude, my mathematics marks have greatly improved. Ms. Friedman is not a conventional educator, which is why her methods are so effective; she teaches methods and approaches to mathematics that I have never experienced elsewhere. Ms. Friedman is a truly wonderful educator". – Muhammed Mitha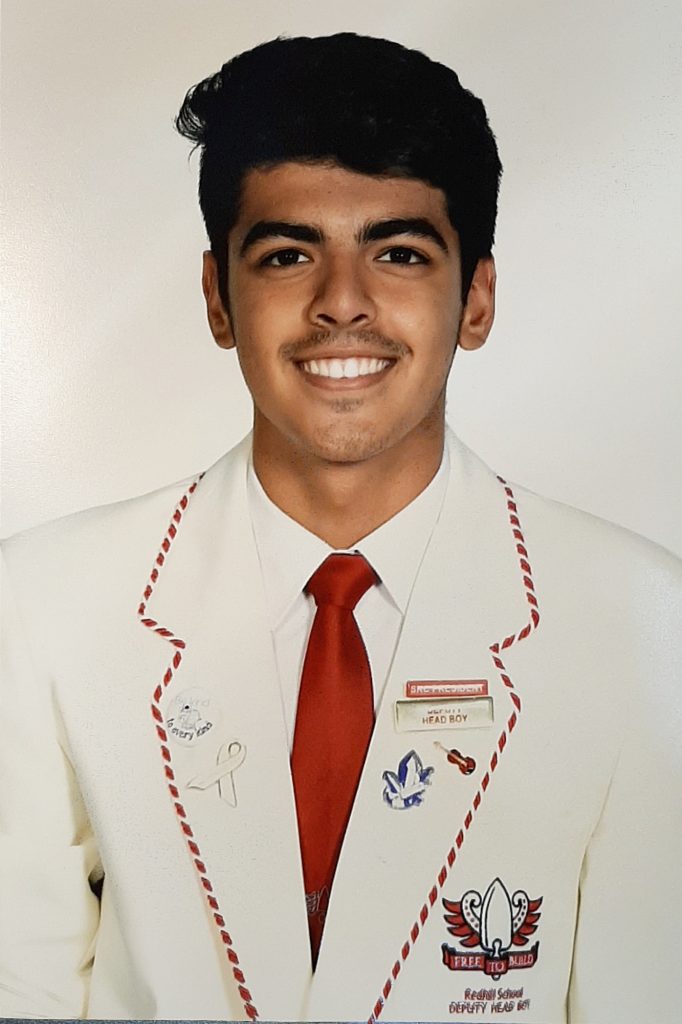 "Ms Friedman has been my mathematics teacher for both grade 11
and 12. She has been one of the most supportive educators that I
have been taught by. Her methods of teaching are simple, engaging
as well as straightforward which allows learners like myself to grasp
the content with ease. Her ability to include a range of students who
are strong or weak at math in collaborating and essentially helping
each other in preparation for tasks is brilliant. I am very glad to have
had a teacher like Ms Friedman to push me to the marks I wanted".- Tareq Allie
Ms Lauren Friedman is the best maths teacher I have ever had. Not only does she teach each section thoroughly and in a way that is easy to understand, but more so she ensures that you are able to answer questions as they will be asked in the examination. She therefore ensures that you are fully prepared to get the best possible mark in your examination as opposed to only having a sound understanding of each concept. She is always available and willing to help should I ever have a question or concept I am struggling with. I am so grateful to have had her as my maths teacher for the past four years.